Pricing details for the KonaKart Enterprise Extensions. The Community Edition of KonaKart is free and can be downloaded from our downloads page. 
KonaKart's pricing is the most competitive in the sector – a major consideration for all companies large and small.
The features provided in the Enterprise version of KonaKart are described here.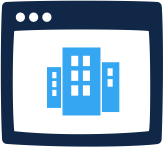 Enterprise Extensions license
(includes one production server, unlimited development and test installations)
£4,900 GBP per year
(with standard terms)*
One license required per server.
For licensing purposes, a Server may be a physical or virtual server.
VAT will be added where applicable.
*To keep our prices low, the KonaKart Enterprise License Agreement's Terms and Conditions are non-negotiable. Contact us if you need non-standard Terms.
FAQ
Running in single store mode: One EE annual license covers one company to use KonaKart on one store. The annual license covers one production server and an unlimited amount of development and test servers as long as they are being used by the same company for the same store. For example if a company decides to develop a store for selling brand A of its products and another store for selling brand B, then each store requires a separate EE license.
Running in multi-store mode: If the Enterprise Extensions are being used to run KonaKart in multi-store mode, then an unlimited amount of stores owned by the same company may be deployed on a single server with a single EE license. Another server containing different stores, requires a new license. The annual license covers one production server and an unlimited amount of development and test servers.
You need to buy as many licenses as required to cover your average server usage over the year.
If this is the case, both companies need to buy the Enterprise Extensions because the license is not transferable between companies even when they belong to the same group of companies.
In this case, while you maintain a Gold Support contract, you can use the Enterprise Extensions at no cost during development and test. However, once your customer is in production, he will have to buy the annual license which can be bought through you if you are also a KonaKart reseller.
In this case, each of your customers needs to buy an Enterprise Extensions license regardless of whether you are running KonaKart in single store or multi-store mode. If you are running multiple stores for the same customer in multi-store mode then that customer only requires one Enterprise Extensions license. Otherwise the customer requires a license per store. If you are a partner with a Gold Support contract, you can use the Enterprise Extensions at no cost during development and test. Otherwise you also need to buy a license.
 Source Code
All of the KonaKart source code is available. The source code in the installation packages is shipped under the GNU Lesser General Public License and is typically the code that we would expect a customer to modify when adapting KonaKart to his requirements. It includes the Struts action classes, the JSPs, the payment modules, order total modules and shipping modules. The Enterprise version of KonaKart also includes the KonaKart Client Engine source code.
The remaining source code is sold as a separate product. We don't recommend that customers modify the core engine code because that makes it more difficult for us to support them and for them to upgrade to newer versions of the product. We prefer them to communicate with the KonaKart engines through the published APIs since these remain stable between releases and normally provide a very smooth upgrade path even for major customizations.
Source code Escrow is available for customers who need the security of knowing that they will have the complete source should the KonaKart team no longer be available to support them.
Questions?
Do you have questions? Feel free to contact us through the form at the bottom of the page or directly. We will get back to you as soon as possible.
Want to try before you buy?
The simple procedure is as follows:
You contact us.
We send you a trial license agreement to sign.
You download the software and try it out for 30 days.
If you decide to keep the software, we send you a new license agreement to sign and an invoice. Otherwise you delete and destroy all copies of the software in your possession or under your control.
Contact Form
* Required fields